Growth Hacking Tools: 45 Must-Have Resources for Marketers for 2023
18 July
03 November
~ 12 min read
1984 views
Growth hacking refers to any mechanism or action based on constant experimentation that leads to the rapid growth of a product and business. This technique and standard marketing are only partially synonymous. Many experts believe that "growth hacking" is a mindset; and not every marketer has one.
Marketing is one of the components of growth hacking. In reality, it also considers how marketing structures and a certain way of thinking interact in business. During the integration of a growth hack, an expert evaluates each step and how it will affect the brand's image.
Growth hacking consists of three main elements:
Product value — the problem the product solves for the user;
Growth points — the strongest product metrics to develop;
Continuous testing  — creating and checking out hypotheses.
This technique can be attributed to any mechanisms and actions based on constant experiments that lead to the product's and business's rapid growth. Although there are no rules in growth hacking and flexibility is the key requirement, some auxiliary tools have already undergone testing and proven effective.
Top Growth Hacking Tools to Empower Your Business in 2023
There are no actual innovations in the toolset you need to boost the efficiency of your business. It's the approach that matters. The same channels and elements are used for any other promotion: content marketing, e-mail, contextual advertising, advertising auctions, media, retargeting, viral and guerrilla marketing, loss of profit syndrome, referral marketing, call to action, loyalty programs, promotion through partners, wheel popups, SMM, etc.
But the market is moving very fast. These growth marketing tools are changing their algorithms, getting more and more digital-oriented, and have already overcome some outdated promotion methods.
New tools to improve the efficiency of each marketing channel appear every day, and new features in analytical and advertising systems are released weekly. However, every new tool that appears and gains popularity needs to be tested. Otherwise, you may miss the chance to grow and attract your audience.
All growth hacking perspectives are based on what we initially do not know, but we can quickly try and implement them due to flexibility and skills.
Even though this approach is pretty standard, all processes shouldn't be tied to people. Here we need to follow the main business principle of the digitized world: everything that can be automated should be automated.
Next, we look at 44 growth hacking tools.
1. Aklamio
Aklamio is equipped to monitor and synchronize your customer activities and information across various channels. Consequently, whether it involves a new membership, an upgraded sale, a recommendation, or a phone conversation, its tracking interface is designed to gather this data. This growth hacking tool will provide a viral effect in the early stages of promotion and support the distribution of the product in the future.
2. Click to Tweet
This is a way to promote a business or product on Twitter. You create a 140-character message, and the service generates a link. Anyone who clicks on it will post your message to their account. Here you can place the link anywhere: on landing pages, emails, websites, social media posts, etc. Service analytics show the number of placements.
3. Nimble
With this mini CRM, you can collect contacts, emails, social media accounts, activities, and followers from everywhere into a single database. This will help improve your social connections for business growth. With the help of this service, you can manage contacts from different sources and receive notifications about events in clients' lives (birthdays, job changes).
4. MixRank
The platform is suitable for finding new prospective clients. It collects data about companies from websites, social networks, mobile applications, and advertisements. There are valuable PROs: powerful filtering tools and real-time data updating.
Using this tool, you can find thousands of new traffic sources and new advertising platforms that best match the target audience's needs. You can also test ads and landing pages to identify competing advertisers.
5. Highlighter
Highlighter (earlier Twilighter) is an app from AppSumo that allows users to highlight any passage on your site and click to tweet it immediately. The main advantage is that this tool highlights the most popular content on a site or blog, and new visitors see it immediately.
6. Claspo
Using Claspo ready-made templates, you can easily launch popups on your website without any experience in design or programming to boost conversion rate. You can also optimize customer journeys on the site with the help of UI|UX design and widgets such as a floating box, floating bar, and others.
The tool helps businesses rapidly grow and increase the user base, customer acquisition, or revenue due to its customization, advanced display rules, integrations, and KPI-driven analytics.
7. BounceExchange
This service deciphers user behavior interested in the offer and ready to leave the site. It also invites visitors to take targeted action before they leave the site. The main advantage of this tool is exit intent technology, which transmits data about visitors who are about to leave.
8. Coupler.io
Coupler.io can help analyze business data through collection, organization, and visualization capabilities. This no-code platform offers automatic export from more than 70 various data sources (CRMs, databases, project management tools, etc.) to 5+ data destinations. With Coupler.io, you can track paid ad campaigns in one place, create sales reporting dashboards, combine marketing data, streamline accounting reports, and more.
9. SessionCam
SessionCam records the activities of website visitors (including mobile versions). Studying them will help identify problem areas and improve conversion. In addition to records of work sessions, you get a "heat map" with additional information about the behavior of visitors.
There are also additional useful functional features:
Building a conversion funnel based on split tests of landing pages with forms;
Easy service integration with Google Analytics, Campaign Monitor, Cheetah Mail, and Olark.
This platform is friendlier than similar ones and automatically identifies problem areas on the page and offers a solution.
10. KISSmetrics
The tool deeply understands the audience and provides a data connection with real visitors. From here, you can pinpoint the exact conversion funnel stage and interact with them more productively. The analytics platform identifies users regardless of their device (cohort analysis). The service also saves the entire history of the visitor's interaction with the site. You understand how client behavior changes as you move up the cohort sequence.
11. CrazyEgg
The tool shows how visitors behave on the site: where they click, where they stop reading or watching, what is the difference between different types of traffic, etc. You can study visitor behavior without hundreds of split tests and find out which hits to make more visible and which ones to get rid of.
12. Totango

The service allows you to keep abreast of your customers. You give them your product, and Totango gives you product customization data. The advantage is that you can identify potential customers promptly and separate them from uninterested users. The service will provide information to ensure the correct contact method by e-mail or telephone.
13. Zapier
Zapier allows you to perform work that would normally require the participation of a developer. You connect the applications you use and automate routine tasks. On your own, in a few minutes, the tool performs tasks only developers can do. It is possible to integrate three hundred services and applications.
14. Unbounce
If you do not know HTML, CSS, or JavaScript but want to create and test landing pages, this tool is for you. You can create high-converting landing pages and forms independently without programming or layout skills in HTML.
15. Optimizely
It helps to increase the site's engagement and interactive features and increase conversion through A/B tests. The main advantages are that you can perform split tests without changing the code and track critical metrics for the effectiveness of changes. Also, the tool will help you implement optimization ideas in a couple of minutes and test them right there.
16. VisualWebsiteOptimizer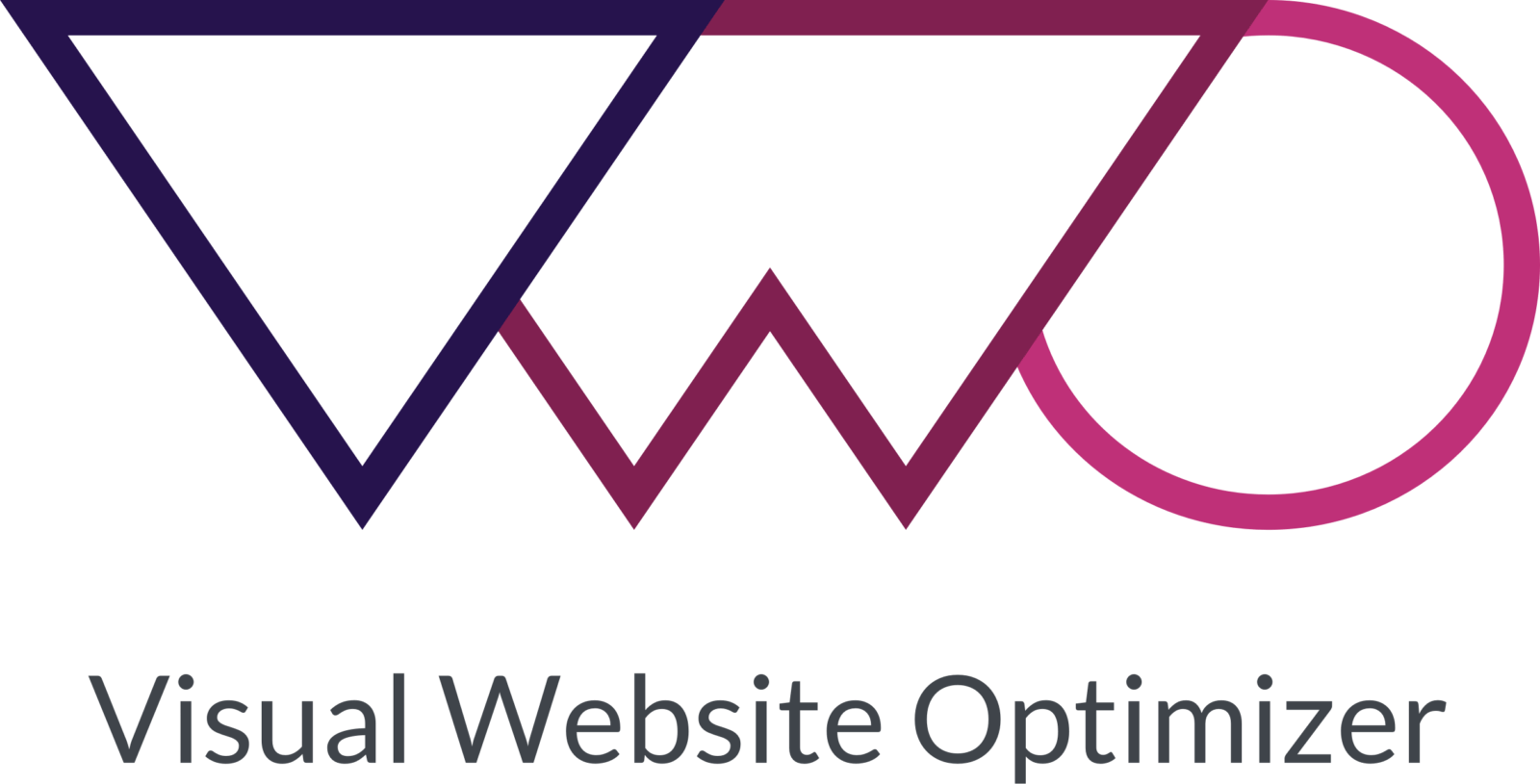 With Visual Website Optimizer, you can conduct A/B tests, even if you do not know how to program. Set conversion goals for each split test to see which versions will deliver the best results. The service supports both A/B tests and multivariate testing.
17. Clicktale
This analytical tool joined Contentsquare to focus on behavioral factors. It will help to evaluate the effectiveness of forms, study usability, and control the involvement of visitors in conversion funnels. Play with the user session recording tool on any device, and use "heat maps" to improve the user experience. Get aggregated data from multiple sessions or explore individual ones. A simple setup works here: copy and paste the suggested JavaScript into the site code.
18. Gumroad
You can create a page on Gumroad, integrate it with your blog or website, access analytics tools, and start selling. There is a ready-made and customizable storefront where you can place products in electronic format (HTML, e-book, pdf, or mp4) and material things. The service provides tools for creating covers and labels for your products. You can use images, audio, and video.
19. Qualaroo
With the help of this service, you will find out hidden goals and motives, understand what hinders visitors, and open up new opportunities for converting them into customers. The service works with both desktop and mobile traffic.
20. ConsumerBarometer
ConsumerBarometer offers tons of valuable information about online shoppers. Their preferences, habits, and concerning the geographical region. You can work as a service without registration; just go to the site and start working.
21. Typeform
The service turns boring forms and surveys into a fun interactive game with an attractive interface. You can create polls in any interface and they will look attractive. Built-in analytics tools will allow you to delve deeper into visitors' hidden behavioral patterns and motives.
22. CrowdSignal (formerly Polldaddy)
The service helps create and post surveys, ratings, voting on the site, and researching visitor feedback. You can collect visitor feedback in the administrative part of the site, by email, or in the mobile app (which supports iOS only). This is a robust instrument for generating reports and filtering results.
23. Olark
This chat will provide information about the visitor: their location, what they are searching for, what they have seen, and the time they spent on the site. Here you can assign rules to contact only those who have visited certain pages or performed specific actions. There is integration with major CRMs, including Salesforce, Zendesk, Desk.com, and Highrise. You track interactions with your entire customer base.
24. Vero
The Vero-triggered personalized mailing service will remind the client about his abandoned cart in a few hours or days. Here, you can personalize and test any campaign without programming skills. Also, the tool will help segment the audience based on behavioral factors and send targeted mailings.
25. MailChimp
One of the most popular mailing list services, especially among companies that have just started building mailing lists. MailChimp recently introduced new options to include into your growth hackers tool set. Using the service, you can send targeted mailings depending on users' activity on the site. You can also receive recommendations on the optimal time to send mailings, depending on the effectiveness of past mailings.
26. AWeber
This is an advanced email growth marketing tool. There are more than 600 templates here that speed up the creation of the mailing list. Your subscribers will receive a sequence of automatic replies when they sign up. You will have access to analytics for key performance indicators of mailings.
27. Customer.io
Customer.io allows you to send personalized emails to website visitors or mobile application users based on analyzing their actions (or interactions). There is flexible user segmentation, detailed statistical reports, and A/B tests. You can use triggers to send receipts for payments or other transactions. You can also track conversions based on post results.
28. Hunter.io
Hunter helps you easily identify the right email address in seconds. And if it doesn't know the exact email address of the person you're looking for, it provides the most common template in that company.
29. Fiverr
Most projects you work on should be approached with an effort/impact grid. With this structure, you estimate the effort needed to complete a task, considering the impact that action can have on your KPIs. Outsourcing with Fiverr can be a great way to eliminate specific issues or automate systems you have tested and templated.
30. Mopinion
This great hacking software allows you to get user feedback on your website, applications, and emails through a survey. It integrates well with digital marketing tools. This includes web analytics, CRM, project management, and A/B testing tools. Next up are the tools for your email marketing campaigns.
31. MouseFlow
The service helps you convert visitors into customers. It records your website's visitor sessions and generates heat maps for all your pages. This set of tools lets you know which page gets the most clicks and how far they scroll. You'll get more insight into what grabs their attention and how they interact with elements on your site. This data is helpful for your web development efforts.
32. ManyChat
ManyChat integrates with Facebook Messenger. It helps you create a chatbot for free with a simple drag-and-drop interface. With ManyChat, your bot ensures your business maintains round-the-clock communication with prospective clients.
33. Hootsuite
Hootsuite is a social media management platform. This allows you to schedule posts across all your social networks easily. You can also access your graphic assets directly from the Hootsuite toolbar for faster publishing. This lets you discover what and why such content works well with the Hootsuite social analytics tool.
34. Hubspot
Hubspot is a tool that has many features in one place. This limits the number of touchpoints we need to consider and makes getting a more reliable picture of leads easier. Plus, their blog has excellent content on everything related to inbound marketing.
35. Mailshake
Mailshake is a cold email tool for sales teams, PR agencies, and link builders. The software lets you quickly send personalized and automated emails to generate leads, build relationships, and promote content. Another great thing about Mailshake is that this growth hack tool comes preloaded with reach templates that you can quickly add to campaigns.
36. MeetEdgar 
This is a hack tool for scheduling and posting content on your social media channels. It works well with Facebook Pages, Facebook Groups, Instagram, Twitter, Pinterest, and LinkedIn feeds and stories. One of the unique features of MeetEdgar is that it creates a library of constantly updated improvements organized by category. So you will completely control what content to share and when. MeetEdgar also posts old posts in case they run out of updates.
37. Amplitude
You can collect data in multiple places: on your website, from product marketing campaigns, and apps, but it's useless if you can't extract information from it. Amplitude solves this problem by giving you growth tools to define your product strategy, increase user engagement, increase revenue, and optimize conversions.
38. Buzzsumo
Here is a search tool to help you determine the best content for a topic or company. You simply enter your search term, and Buzzsumo returns the top-performing posts for that term, including the number of Facebook interactions, Twitter shares, Pinterest shares, and Reddit links. It also provides an Evergreen Rank and an overall engagement score to help you evaluate whether to create an article or page on a topic.
39. Unsplash
The reality of the growth marketing tool is that, while you'd like to avoid stock photos, sometimes they're necessary. You have to include a photo as a cover photo for a new NPS blog post. You may need a picture of a smiling customer as an option in a Facebook ad. This is where Unsplash comes to the rescue. This site provides high-quality, user-supplied stock photos that don't actually look like stock photos.
40. Segment
Gathering all your data in one place is easier said than done. Segment helps you clean, collect, and control customer data.
41. Clearbit
Clearbit is a customer data engine that helps you augment your visitor information to better understand their wants and needs. By providing their API with an IP address or an email address, you can collect a range of demographic and firmographic data about a business. Clearbit can transmit all of this data to your site in real time.
42. Keap
Keap is a trusted growth hack generator that helps companies increase sales. With its CRM and sales and marketing platforms, you can sort through segmented contact lists and send them the desired messages. The Keap solution allows you to send targeted and automated follow-up emails.
43. Visme
Visme is a QR code generator that provides diverse strategies to expand your enterprise. It converts text, business cards, media, and social media feeds into a QR code. This tool has a QR code maker where you can generate and add QR codes to your projects. Second, you can upload an image and remove its background to create cutouts.
44. UpGrow
This tool is used for monitoring growth experiments, learning and different tasks, including the information about the experiments being launched or completed.
45. Mixmax
Being a useful extension for Gmail, this service provides its users with detailed data on the emails sent. With the help of it you can find out whether the recipient opened the email, or not, as well as whether they have clicked on the link in your email. This kind of data can lead to improved open rates, click-through rates, and overall engagement, thereby optimizing your email campaigns and driving better outcomes.
How Growth Hacking Works
Grohackers, or growth hackers, are specialists who analyze a product's capabilities, look for its growth points, and test and weed out ineffective methods. Growth hackers have to go through routine work to develop a creative breakthrough and get ahead of traditional advertisers. Growth hacking combines creativity with analysis. These experts think outside the box but simultaneously rely on the data and the user's profile. With "hacking", there is no task to make something perfect. For such work, speed is much more critical. The faster and more often a specialist tests hypotheses, the faster the company will get the result.
Another principle is openness to emerging problems. For example, the team believes the business has issues with the activation phase. Based on data analysis, growth hackers may come up with another problem related to returning customers. At the same time, you need to maintain a data-driven approach: rely not on intuition but on data. For example, one should find a way to decide that a company does not need one of the existing communication channels. It is important to test hypotheses and use them to solve problems.
A growth hacker knows what kind of traffic came to the site, how many attracted users registered or subscribed to the newsletter, who activated the promotional code, and so on. Based on this data, the growth hacker generates and prioritizes ideas to test. The data obtained after testing the hypotheses also goes into circulation, so it repeats itself.
The last principle is the constant updating of the technology stack. Such a specialist should follow digital trends and not be afraid to try new solutions. They know how to justify why the company needs new technologies and get budgets for them.
Adapt to Rapid Changes: Speed and Results Matter
Unlike traditional marketing, which is based on identifying effective channels to attract customers, growth hacking focuses on the product and the customer experience: make a good product and tell about it in a way that will take your breath away.
At the same time, it doesn't matter what methods and techniques will be used: traditional marketing or just an idea, the main point here is speed and results. For the result, you need creativity and an understanding of the basics of marketing, and for speed, you need the ability to use tools and, if necessary, correct the code.
To "grow" a product, you need to constantly follow trends and be able to look into the future because what worked today will become useless tomorrow. Therefore, even if you find a successful solution, remember that after a while, competitors will also start using it, and it will stop working. For intensive growth, always looking ahead and creating something new is essential.