15 Strategies of How to Get People to Buy Your Product Online
06 July 2022
03 November
~ 10 min read
1735 views
Convincing people to buy your product is like performing a magical art. It's a complex journey that encompasses various elements, starting from optimizing your site's design and finishing with revising your choice of words.
Yet, it is not the reason to get low-spirited. Here are 15 valuable tips on how to encourage customers to buy from you. Even if your business is small and you are inexperienced in marketing, you will find many feasible solutions. 
How to get People to Buy Your Product Online: 15 Steps Tutorial
The COVID-19 pandemic forced plenty of retailers to go digital to survive. As both eMarketer and TechCrunch confirm, for the past couple of years the e-commerce sphere displayed unprecedented growth and is not planning on slowing down. Hence, the fastest ones to adapt would be the first ones to get rewards.
However, online shopping is a relatively recent phenomenon, and quite a lot of sellers are not well acquainted with all its aspects. So, here are some suggestions on how to get people to buy your product and make the transition to the digital world smoother. 
1. Develop a Vision
Many entrepreneurs think they will advertise themselves if they sell high-quality products. Yet, nothing is that simple. When you apply for a job, you know that even if you are professional, you have to demonstrate it in your CV.
The same approach applies to business. You cannot just create a full-screen popup message that says, "Buy our product. It's cool". Of course, with Claspo you can, but you still have to elaborate on the subject. 
So, to be successful in selling your product, you have to gather available data on your company, target audience, and even competitors. Then you need to turn on your consumer empathy, emotional intelligence, and critical thinking to determine:
What do customers anticipate from you?
What is the most convenient and affordable way to deliver it to them?
What sets you apart from your competitors and makes you the best choice for customers? In simpler terms, what unique qualities do you bring to the table that make you stand out?
What are the roles and expectations from your staff? What should they bring to the table at every stage of the process?
Are there aspects that might induce potential clients or, on the contrary, impede your progress?
Market positioning is too important to rely on chance. Thus, compose a viable strategy covering every detail, including inventory, supply, budget, software, policies, and communication style.  
2. Create Attention-getting, Yet Efficient Design
First impressions matter more than anything else. You might have an extensive and incredibly helpful set of features or unmatchable quality materials, but it means nothing if shoppers cannot navigate your website to make a purchase. Here are some of the rules you need to follow to effectively construct your platform's layout:
Do not get carried away with the number of elements on each page. It should not be overwhelming. Highlight the significant ones and omit everything else.
Videos and animation are good for visualization, yet try not to make them too flashy or annoying.
If you want your design to be intuitive, use patterns that are familiar and easily recognizable to any audience.
Ensure that people can quickly find information on shipping & payment processes, refund & return policies, etc.
Do not attempt to combine incompatible themes. Of course, every campaign usually has its concept, but it should remain within the palette and framework of your brand's unique style.
Make sure that your call-to-action (CTA) buttons always stay visible.
Apply mobile-friendly solutions.
Popups are an apt solution if you strive to draw the users' eye to your popular items, a new collection, or seasonal sale. With Claspo's drag-and-drop editor, you can create a message with a couple of clicks, and it would fit into your platform's design perfectly because of:
a wide selection of layouts (lightbox, slide-in, floating bar, etc.);
cool & completely customizable CTA buttons;
CTA boosted components;
extensive template library;
the personal library of custom modules & components;
ability to set the unifying theme;
mobile view editing.
3. Make Every Process Simple
In the contemporary world, people have to move and think fast to juggle the enormous number of responsibilities they have to cope with. That is why they tend to opt for a less time-consuming option if given a choice. For example, if you work late hours, you will probably go to a fast-food restaurant instead of preparing a meal yourself. 
So, try to make the shopping process as quick and effortless as possible. This is in your best interests. You can:
Streamline the checkout process. Baymard Institute suggests that 12–14 elements are enough. Plus, try to stick with a "one page, one stage" composition. 
Diversify shipping & delivery. Offer hybrid shopping (e.g., a buy online and pick up in-store option) alongside free, flat rate, economy, or fast shipping.
Provide an estimated/guaranteed delivery date and a tracking number.
Display the final cost before the checkout process.
Make returns and cancellations easy with automated refunds or easy-to-print return labels.
Add multiple payment methods like credit cards, Apple or Google Pay, gift cards, direct invoices, and e-wallets.
Of course, if you strive to provide your visitors with a truly efficient shopping experience, you should never forget to:
maintain your software regularly;
make your platform free of bugs and glitches;
conduct usability testings (e.g., A/B or split testing);
observe the paths of customer journeys to single out potentially problematic areas;
keep an eye on page-load and execution speed.
4. Be Nice to First-timers
First visitors of your website might feel enthusiastic, interested, intrigued, or skeptical. However, it is unlikely that they would buy something during this session. Yet, it is essential to make a first impression that will charm them instead of driving them away. It would be a great idea to greet the newcomers with a welcome popup containing a friendly message and a personal discount offer. With Claspo's easy-to-use drag-and-drop editor and a wide selection of stylish CTA buttons, you will stun them right away.
Want to increase your success chances? Use pop-ups to draw customer's attention to your sale and simplify their path to conversions
5. … But Never Forget Your Loyal Clients
The admirers of your brand are the people you can rely on, even when your performance is a bit under the weather. They are already familiar with your services, so convincing them to purchase again requires less effort. As a result, if you approach this category of customers with due respect, it will guarantee you a lifetime of stable revenue. Thus, do not miss the opportunities to reward your regular clients with:
loyalty programs;
"regular clients/subscribers" only events and offers.
6. Take Care of Abandoned Carts
According to the Baymard Institute, 7 out of 10 digital shopping carts get abandoned, which is impressive statistics if you imagine it within the walls of an offline store. 
Entrepreneurs rarely perceive this phenomenon as threatening, yet it can harm almost every aspect of your business because it undermines profit, tangles with inventory, and impacts the website's performance.
Those customers still were interested in acquiring your products or services. This means that you have a chance to change their minds and encourage them to complete the purchase. Here are some of the instruments that can help convert the quitting shoppers:
Exit-intent popups with a personal coupon.
Cart abandonment popups to politely ask if visitors want to save the cart's content for later.
Follow-up emails offering a discount or reminding that those items are still available.
Retargeting banners that allow you to reach out to people even if they left no contact info.
Analytical software (e.g., Google Analytics) reports identifying when and why cart abandonment happens.
Claspo offers its users a wide array of resources that enable them to customize their popup messages in order to effectively address the issue of abandoned shopping carts. Here you can find both exit-intent & cart abandonment popups alongside integration with Google Analytics.
7. Diversify Your Marketing Channels
There is no good in making the best products on the market if people have not heard or have forgotten about you. To generate a constant flow of orders, your advertisements have to regularly appear on the buyers' screens. Luckily, with the power of modern technologies, you can utilize a whole multitude of means to promote your goods & services, including:
E-mails, popups, and messengers. These tools are a real Swiss Army knife when it comes to advertising. You can utilize them to inform potential clients about your new product, remind them about the items they liked, and announce a major sale ahead. You can open Claspo Popup Templates right now and see that its popup message layouts & triggers are suitable for any campaign.
Google Ads, Meta for Business, TikTok for Business. You can hardly call those instruments affordable, but you cannot deny that they are effective.
Social media. Collaborate with influencers or other renowned social media personas if your budget permits. But even if it does not, you can simply ask your followers to share their experience with your product on their personal pages. Plus, the technologies are so sophisticated now that you can sell your products directly from Instagram or Facebook.
Engaging & SEO-optimized content. It is the most natural way to help search engines bring more people to your platform and generate organic traffic.
8. Earn Buyers Trust
There is no need to explain why people will not buy from you if they do not trust you, especially when it comes to online shopping. If you long to be perceived as a trustworthy vendor, you have to invest a lot of effort in establishing your reputation, such as:
Gaining social proof & peer approval. Publish reviews, testimonials, success stories, pictures & videos of happy clients, etc.
Displaying trust seals.
Obtaining SSL certificates.
Guaranteeing the transaction security. You can accept cryptocurrency if that is what your target audience prefers.
Revising your refund/return policies to make them simple.
9. Be Approachable
Just picture the feeling of utter confusion when you step into a store and find no one available to assist you, answer your questions or show you around. As a service provider, it's your duty to present users with as many ways to contact you as possible. Fortunately, due to the ever-evolving advancements in technology, there is no shortage of them. Your customer service can be accessible via various means such as:
chatbots;
live chats;
messengers; 
social media;
phone;
e-mail.
Both Deloitte Digital and Fonolo state that contemporary Artificial Intelligence is advanced enough to participate in a meaningful conversation. With Claspo's capabilities, you can even install a chatbot invitation to show that people can turn to you for help. However, make sure that your potential and existing clients can reach a human specialist because according to Fonolo, the inability to talk to an actual person is one of the most frustrating experiences customers can have. Besides, do not forget that you can also equip shoppers with tools to resolve issues on their own by creating an explicit FAQ section and a self-help portal.
10. Share Your Audience's Values
Previously, it was atypical for businesses to pursue any agenda, except for their benefit. But times change and, as reported by IMB, more than 44% of today's shoppers are purpose-driven. This means they are willing to switch brands in favor of those supporting the same social or environmental cause as they do.
If you want to conquer the hearts of this demographic (and it is significant), you do not have to host an annual charity auction. You can contribute with small things like:
Donate 10% of your profit from selling certain items to a non-profit organization of your choice.
Incorporate sustainable practices (e.g., recycle, reuse, produce goods from organic materials).
Encourage responsible behavior in your customers with a discount (e.g., shop with their own bag, take coffee to go in their own mug).
Be animal-friendly.
In the end, who knows, it might actually be good for your karma.
11. Catch Them With a Hook
It is impossible to produce a hit song without a hook, this catchy part of the song that makes you want to clap, dance, or sing along. You might not remember any other lines from Beyonce ́ "Single Ladies" or The Village People's "YMCA", but you will recognize the melody instantly when you hear "All the Single Ladies", and "Y-M-C-A".
The same approach applies to advertising your product. Your message needs to have something that instantly sparks interest, curiosity, or approval. An expression that conveys the meaning, "I couldn't have said it more effectively on my own," or "I had never considered this perspective before."
Generally, you can opt for one of these three options: 
"Put the world on hold. Enjoy your tea'". 
"Be fearless. Choose our outdoor clothing". 
"50% of marriages end in divorce. 100% of pizza deliveries end in happiness. Treat yourself, order pizza".
"Hey, here is a cute kitty. Now, that I've got your attention…". 
The perfect illustration here is the commercial from Pedro Almodóvar's "Women on the Verge of a Nervous Breakdown" movie. The police come home to the notorious killer to look for clues, but his white shirt is clean, with no traces of blood. The audience does not expect the murderer to struggle with the same routine and everyday problems as they, ordinary people, do. Therefore, it makes the viewers confident that this laundry detergent can handle any clothes.
12. Be Personal & Relatable
Your platform should not only be eye candy, it should actually sweeten up your customers. But how can you know which type of candy they prefer?
Have you recollected the memorable scene in "The Wolf of Wall Street" where the challenge was to "persuade me to buy this pen"? The real-life Jordan Belfort revealed in his interview with The Globe and Mail that the correct response to this challenge has not been demonstrated in the movie.
Your task is to lead with questions instead of suggestions to make the tables turn. Now, it is not you desperately trying to invent or describe a perfect product, but it is the buyers who tell you precisely what they are looking for. All you need to do is reply: "Oh, yes, I have exactly what you need".
Popups are irreplaceable when it comes to collecting and using shoppers' data for your benefit. Just open Claspo and see for yourself. It has:
surveys;
NPS/CSI feedback forms;
contact forms;
profile enrichment capabilities;
CRM/CDP integrations;
popup quizzes;
lead list segmentation;
analytical instruments to track the customer journey.
Of course, it takes time to get to know your customers. So, if you have no information about your lead or prospect, stick to the marketing 101 and emphasize benefits, not features. Your visitors might not know what your product or service can do and how its functions can be of use to them. Hence, it is your job to paint them a picture. The best way is to start with practical and relatable examples, like:
Do you want to create elegant designs, but have no experience with editing? Forget your worries, our software is so user-friendly, that it doesn't even need a manual (but we still provide one).
You never know when an opportunity to take a perfect picture occurs. With our pocket-sized portable charger, your phone is always ready to take a picture of yet another beautiful sunset.   
13. Don't Shy Away From Scarcity Marketing
When individuals find themselves in situations where their resources are scarce but their desires are boundless, they are constantly faced with the need to prioritize and make the most of what they have. However, as the ability for mass production has emerged, people have started valuing scarcity and taking abundance for granted. Thus, consumers' minds are wired to appreciate your help with:
Saving scarce resources (money);
Acquiring elite/luxurious/limited objects;
Not missing out on lucrative deals.
As you can see, the scarcity principle in marketing is a complex concept. So, entrepreneurs often misuse it. Here are some examples of how to utilize it correctly:
Add a timer to your popup or e-mail to emphasize a sense of urgency, while advertising a sale or presenting a personal offer. Claspo simplifies the process of creating exit-intent popups and floating bars for holiday/seasonal sales to an astonishingly effortless extent.
Create a limited-edition series of goods or conduct an invitation-only event.
Announce a discount for the first clients to buy your new product.
Notify shoppers that you will soon run out of their favorite items (and inform them when they are back in-store).
Develop exclusive features or products.   
14. Genuinely Love Your Product
When attempting to market your product to individuals, they may perceive your enthusiasm as a polished façade, knowing that your earnings directly hinge on your aptitude to close a successful transaction. They expect your promises to be a mind trick. Therefore, when they see that you are not manipulating them, they will appreciate your sincerity and be more open-minded about purchasing from you. Just like you cannot resist yawning when you see somebody else doing it, your energy might be catchy to the people around you.
15. Believe in Yourself
Of course, it sounds like a cheesy movie line. Still, it is important to understand that there is no point in dwelling on your failures. Incidents, misunderstandings, and miscalculations happen. You have to accept this harsh reality of life. All people have their ups and downs. But you can:
Identify and recreate successful patterns and viable solutions.
Embrace the necessity for changes and adapt.
Learn from your mistakes.
5 Tips and Statistics on How to Convince People to Buy your Product
Sales primarily imply a subtle knowledge of human psychology. To make your product popular, you must understand the desires, preferences, needs, aspirations, and lifestyles of your target audience. If you want to know how to get people to buy your product, put yourself in their shoes. Ask yourself the question: what motivates me to make a purchase? We will share a few popular ideas to stimulate sales, which work perfectly in most areas of commerce.
1. Use social proof
88% of clients trust user reviews as much as personal recommendations. Show testimonials from satisfied customers. If someone sees that other people are singing your praises, then there is a chance that they will also buy from you.
"Brand is just a perception, and perception will match reality over time."
— Elon Musk, Co-Founder & CEO of SpaceX
User-generated content is a powerful way to build customer loyalty while reducing your marketing budget. Employ social proof as a powerful asset to inspire trust in potential buyers. Try Claspo popup templates to convert your visitors into clients.
2. Offer a VIP program
 More than 90% of companies have a loyalty program for regular customers. If you are wondering how to get customers to buy your product, offer a VIP program that gives customers special privileges, discounts, and freebies. 
3. Offer upsells and cross-sells 
72% of salespeople who upsell and 74% who cross-sell say that it drives up to 30% of their revenue. Offer customers upsell and cross-sells based on their interests. Use it as tools to determine the best product or solution for a customer's problem. The clients will be happy that you helped them determine what works best for them, and a satisfied client is more likely to return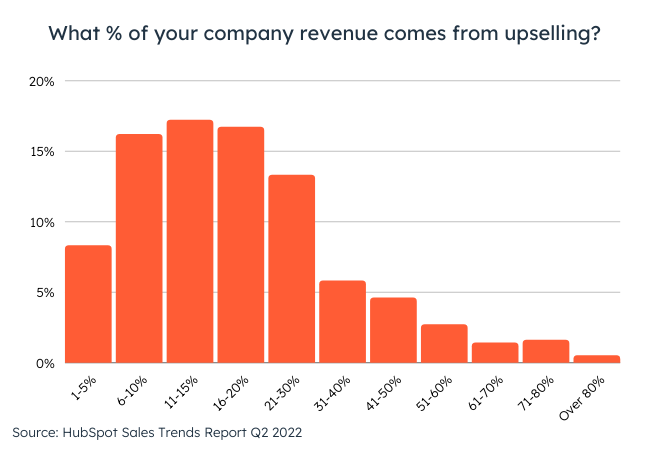 4. Provide a magical service
5% of customers are willing to spend more to buy from businesses that give them a good customer experience. Clients are satisfied with the brand when all agreements are fulfilled and you remain honest and open. In the conditions of high competition in the market, it is crucial not only to be able to do your job well but also to make a wow effect. What strategies can you employ to encourage people to make a purchase of your product? Show initiative, care and exceed customer expectations!
5. Offer early access to new products
60.1% of consumers join loyalty programs to gain access to product sales, while 50.8% do so to have early access to new products. Hence, give current customers early access to your new products. When a new product hits the market, use ecommerce advertising and allow your regular customers to purchase it before it becomes available to everyone else. Pre-sales are good for business, and customers will feel valued when they first get access to your new product.
Find the Suitable Strategy for Yourself
So, how to get customers to buy your product? Truth be told, there is no magic pill or cure-all solution. You can optimize your site's layout, study shoppers' preferences & behavior patterns, generate attention-getting messages, revise your policies, diversify shipping options, find new marketing channels, or do it all at once. Anyway, all these tactics should be unified by the strategy that suits only your company and is fueled by your genuine love for your product. Without it, you cannot instill enthusiasm about your business in other people.